INSTALL DESCRIPTION
---
Ferritas Stainless Exhaust Systems For Cars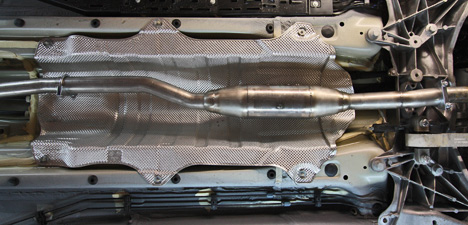 Ferrita´s exhaust systems are easy to assemble..
A. Check
Check that the packaging and goods have not been damaged during delivery. If the packaging is damaged delivery can also be content to be deformed, or lack details. If so, contact your supplier. Make sure the exhaust system corresponds to the one you ordered for your car.
B. Remove
Remove the old exhaust system. Starting from the rear and work your way step by step. Be careful with the bolts in the flange to the catalyst and the turbocharger, so that they are not damaged. Avoid damaging adjacent piping or other sensitive components under the car.
C. Assamble
Assemble the stainless steel Ferrita exhaust system. Apply a thin layer of exhaust paste in the joints between the composite parts to avoid any leaks in hard joints. Start from the front and rear mounting detail by detail. The same time, install new rubber mountings (included with delivery, not included with all models). Mounting brackets and any bolts to flange joints loose. NOTE! Clamps to be mounted in the bottom of the slot. Check that all the new details are hanging freely in their correct positions. Tighten all clamps and bolts from front to back. Also check that the details are stress-free even under tightening. Your new exhaust system from Ferrita is assembled and ready. NOTE! Do not check the density of the exhaust system by covering the tailpipe since this can damage the engine.